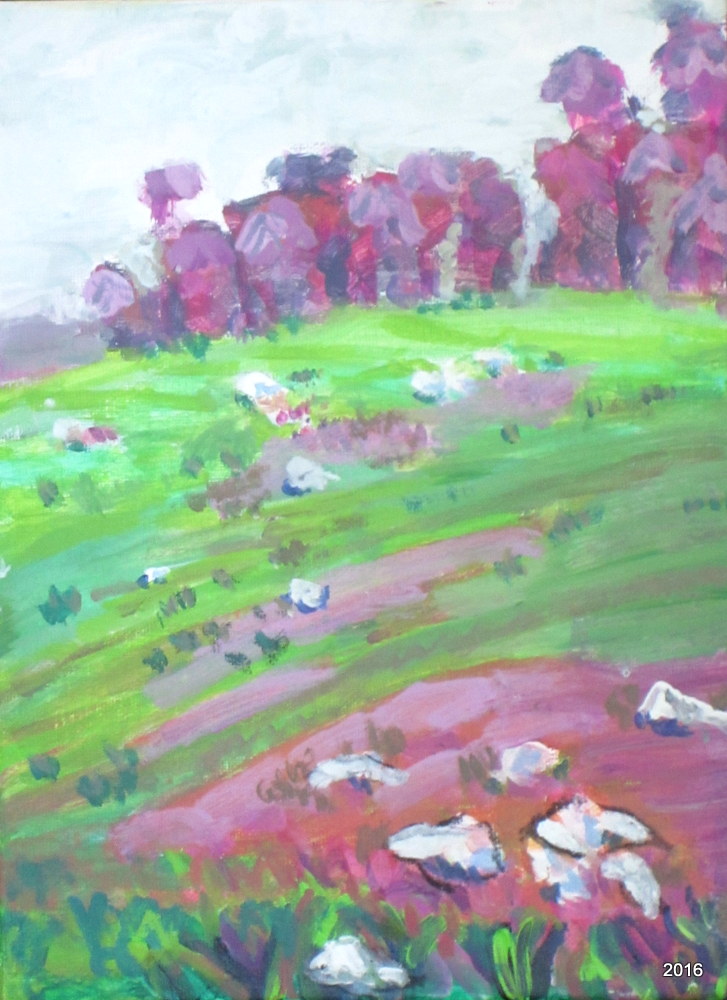 We can have strong emotional reactions, bless us. In these times some media reports "polarization" between those supporting the two prominent political parties. Let's pump more life into a world where individuals differ in a choice for voting and continue friendships with warmth and comradery.
Living alone, Camira has experienced more isolation during this year of more focus at home. Her friend Thea was glad to have phone calls several times a week and share household, family and creative events with humor and delight.
As she travels through her day, Camira has put attention on looking for what she appreciates and finding it. C commits to this lifestyle without someone endorsing her practice. She relishes the uplifted feeling it brings along with the flow of Good. Thea did not make that conscious choice and yet she does listen attentively with affection and laughs forthrightly with the frequent reports.
These two do not agree on all political issues. Recently as she heard about those who easily cast aside others choosing another political platform, our heroine sat in wonder at her good fortune. C knows she derives so much benefit and joy through relating with someone who makes some different choices at the voting booth. She finds so much beauty in knowing this dear friend and affirms her.
Why retract from a person who has some different points of view? Why would our star cut herself off from her own sense of Well Being! Gosh varying points of view have always been an essential component of life experience, providing richness and value.
Camira is so glad she looks for the best in others. In sharing her life with T, C recounted a recent upset regarding her brother. This sibling had set up a zoom call for her birthday, opened the session with Happy Birthday and then proceeded to share at length without asking her another question. C had gone into resentment, caught herself and then decided to clear her heart of the past hurt. It took some time and some effort, creating a work in progress.
T so admired that focus to heal. Immediately Thea saw the value in taking that approach to staying connected to family. The task involved facing upsets from times long past, habits of thinking and relating, and updating them.
Yes, T holds different political positions. Isn't it great that C and T bask in affectionate interaction?
Basically each looks for the good in one another, what they can enjoy in one another and how each can be enriched.
Isn't this what honoring diversity means and what so many of us want to live?
Let's keep holding up that light. Let's notice how we add lifeforce as we relate with positive regard. We each contribute as we beam a smile to the grocery check out clerk! And to all our associates no matter the signs on the lawn.
About the Author
Janet Pearlman is a spiritual teacher, counselor, healer and artist. In these posts composed of true stories, she inspires others to know themselves and compassionately to develop skills of empowerment. In her forty-five year journey of self-discovery, she has deeply studied the teachings of Abraham-Hicks, Ernest Holmes and more. Janet offers individual sessions by phone and in person. Please contact her at jpearl555@earthink.net to arrange an appointment.